Comfort and convenience are the hallmarks of Dr. Ferrari's office operations. To ensure your convenience, below is the information you need about our hours, location, appointment scheduling , insurance acceptance and billing.
Mark A. Ferrari, D.D.S., Ltd.
1901 North Roselle Road, Suite 330
Schaumburg, IL 60195
(847) 884-6776
Monday:
Tuesday:
Wednesday:
Thursday:
Friday:
Saturday:
09:00 AM - 06:00 PM
07:00 AM - 04:00 PM
09:00 AM - 06:00 PM
07:00 AM - 01:00 PM
By appointment only
By appointment only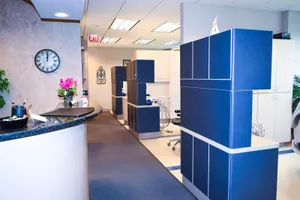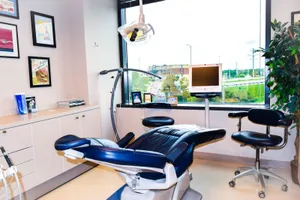 Appointments
Inquiries and scheduling of appointment times may be made by phone or by clicking the link on this website. We make very effort to accommodate all of our clients with an array of convenient times, including early morning, late afternoon and pre-booking up to a year in advance. Now you may reserve those times which are most beneficial for you. Dr. Ferrari recognizes that your time is extremely valuable! We take pride in making every effort to stay on schedule and seeing you at your selected time so you won't be delayed.
Insurance and Billing
Mark A. Ferrari, D.D.S., Ltd. is not affiliated with any individual insurance plans at this time as to not restrict our ability to provide exceptional healthcare. We do make every effort to ensure you receive the maximum benefit available under your particular plan. In order that you receive your benefit reimbursement in a rapid and timely manner, all standard insurance claims will be filed electronically. If you have any questions, please ask our front office staff and they will be able to assist you.
Payment Options
Cash, Check
Master Card, Visa, Discover, American Express
American General Finance
Facilities and Equipment
Dr. Ferrari is committed to providing the finest possible care... gently, comfortably, and safely.
Our office is located in the Chatham Centre, a ten story Class A building conveniently located at the southeast corner of Roselle Road and I-90 in Schaumburg. Amenities include meeting rooms, glass atrium, picnic area, an on site deli, adequate parking and easy access to anywhere in the northwest suburbs.
We use the latest advancement in x-ray technology, digital radiography. Our system has many advantages: images are readily available, they are clear, and can be enlarged or altered chair side on the computer screen. Best of all, radiation exposure is significantly reduced as much as 90% and images are achieved without the use of harmful chemicals, making x-rays safer for you! Our facility can provide all standard radiographs along with panoramic, sinus and TMJ views when indicated.
At Dr. Ferrari's office we use state of the art sterilization procedures. All instruments are ultrasonically cleaned, rinsed and steam autoclaved. The clinical staff wears masks and gloves. All instruments are sealed in protective bags and disposable materials are used whenever possible. Sterile wraps cover all potential areas of cross contamination and all hard surfaces are disinfected between appointments. After all, keeping our clients safe and healthy are one of our foremost concerns.
Our office utilizes an intra-oral camera to help you see inside your mouth. The camera displays your teeth on a video screen, allowing the staff to help you visualize any areas of concern and walk you through any proposed treatment. We want you to "picture" how your health and appearance will improve with dental care, giving you all the more reason to smile.
If your teeth are not as white as you would like we have exciting news! We offer the Zoom whitening system featured on the TV program, Extreme Make-Over. Zoom can make your smile brighter and more dazzling in just one visit. We also offer convenient whitening systems for use at home which will improve the color and brightness of your smile within just two weeks!